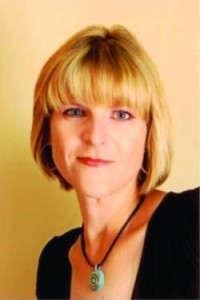 Thanks for visiting MisticCafe!
This website has taken on many forms since 2008, but I think it's best suited for an online cafe/bookstore where the 'hot topics' are personal/mind development and spirituality along with other topics such as astrology, numerology, quantum physics, the seven principles of life, and other 'new age' topics. Note: I don't really care for the term 'new age' but it's recognizable by most people, and I haven't thought of a 'new' word to use, yet.
I'd like to think of myself as the Jillian Michaels or Suze Orman of personal development. Say what you want about them, but they get results. More importantly, they help people get to the 'root' of their weight and financial issues, respectively.
Personally, I'm fascinated by karma, past lives, people, 2012, ancient civilizations, numerology, astrology, and other metaphysical topics.
I'm very open and honest (transparent) about the ups and downs of my spiritual journey and write about my life experiences. If you name the authors, I probably read their books. I'm still trying to find a 'spiritual methodology' that is best for me.
I've become more skeptical and am no longer taking anything at face value; even if the Number One Best Selling Author who's been on Oprah and other talk shows claims their book or methodology will work for me. In fact, I like using the phrase, "Don't believe a word I say" because my writings are based on my experiences.
I hope you enjoy MisticCafe. Come on in, the coffee and tea are brewing, the 'food for thought' is fresh and delicious, and the atmosphere is swirling with electric energy. I enjoy pushing the envelope and don't shy away from controversy. Take from MisticCafe.com what you will and leave the rest. You may not agree with everything I write, but it will make you think. Don't worry, your head won't explode from thinking — that's a myth.
About Me
I count among my passions writing, the arts and entertainment, communication, animal and human rights, environment and conservation, music, and travel. I also enjoy coaching and teaching others and sharing my knowledge on a variety of topics.
Cheers,
Amandah Blackwell