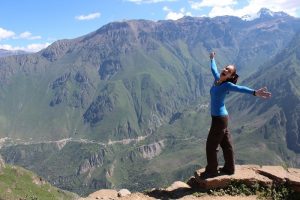 Admit it. You may be a cranky traveler or one that has super high expectations that not even God himself or herself could meet. Does this sound like you? If it does, you're sabotaging your travel experiences.
The only person you control is YOU. For example, Mother Nature who may dump tons of snow in your area, making it impossible for your plane to take-off to the Caribbean. You can't control the weather! But you could be prepared to wait it out by reading a magazine, listening to music, etc.
Instead of getting upset at the slightest issue and ruining your vacations, learn to rise above travel challenges.
Fortunately, you can learn how to improve your travel experiences and actually enjoy your trips. [Read more…]