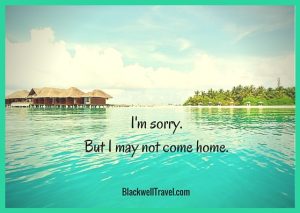 Did you know that sending travel postcards has become a lost art? Well, I'm here to bring it back. People love to receive things in the mail. I mean. Who wouldn't want to receive an unexpected handwritten note in the mail?
It's great that you buy your family and friends souvenirs from wherever you've traveled. But giving them something more personal, something that may put a smile on their face is so much better. And the fact that you took the time to write and send a postcard may impress them.
Read on to learn the 10 postcard notes you can send to family and friends.
10 Postcard Notes to Send to Family and Friends
Here are 10 postcard notes that you can send to family and friends. They'll laugh. They'll cry. They'll want travel with you because they don't want to miss out on the fun. [Read more…]