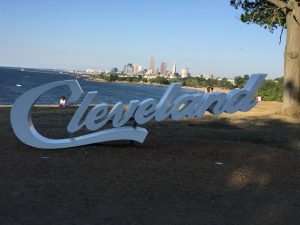 When you think of traveling, you probably have visions of exotic countries dancing in your head.
Maybe you see India, or perhaps Cambodia.
You may imagine yourself on a Kenyan safari where you see lions, elephants, zebras, and other magnificent wildlife against the incredible backdrop of the African sky. The sounds and sights penetrate your body, mind and soul.
Travel has no limit. After all, there are several continents to explore and experience, each with a unique culture and history that has had a hand in shaping the world today.
And yet, you still haven't begun to travel. Why not? Maybe you believe you have to jet off to a faraway country in order to gain your traveler's legs or even be considered a legitimate traveler. Think again.
The Secret Most Travelers Keep
If you read travel blogs, you may think to yourself, I'd like to experience China or Australia like he or she does.
Let's face it; living vicariously through another can be the catalyst to embracing your desire to travel. On the other hand, it could discourage you because you may think you can only have thrilling travel experiences in other countries.
Wrong!
What you don't know is your favorite travel blogger probably fell in love with travel by exploring his or her backyard.
Yep! It's true.
I admit that I was bit by the travel bug in high school because of a competition that took me to Seven Springs, Pennsylvania; I came in fourth place.
After my experience in PA, I knew I wanted to explore the world. However, I thought it would be a good idea to start in my own backyard, Ohio. Why? Because it's where I lived (still do, for now), so it was a good way for me to gain my traveler's legs.
Travel doesn't have to be this elite thing that only certain people do. You can afford to travel!
Keep in mind that it's okay to explore your state or country. If you begin where you are, before you know it, you'll be flying to somewhere you never thought you may have only dreamed of seeing, like Costa Rica or New Zealand.
Are You Ready to Start Traveling?
If you're ready to dip your toe into the world of travel, check out your state and country.
You can't very well enjoy travel if you're too worried about flying halfway around the world to experience a country you may have only read about or seen on TV or in a movie.
It's fun to get out and discover your own backyard because there's so much to do and see. And keep in mind that your state or country is most likely a travel destination for others. They may have discovered new things that you didn't even know about such as a new vegan restaurant that serves up healthy cuisine.
Before you walk out your front door, pack with you a sense a wonder about where you live. You probably haven't scratched the surface, which means new immersive experiences around every corner.
Want to visit Europe but leave the driving to someone else? Book your escorted coach tour now!