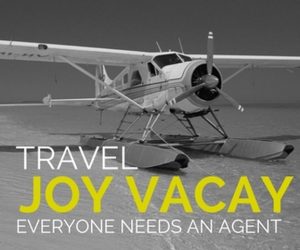 The time has come to bust the myths about travel agents.
"Don't use a travel agent" is TERRIBLE advice.
The question is why?
A travel agent can actually be a great resource for you.
He or she can help you plan your dream vacation and reduce your stress because you won't have to search hundreds of online travel sites to find the travel package you want.
So, what's the problem?
The "Reality" of Using a Travel Agent
When you search for travel online, you can spend hours scrolling through various sites from booking to airline.
And during this time, you've missed out on spending time with your family and friends, or even walking your dog.
Before you start searching for travel, whether it's to the Caribbean, Europe, or a U.S. destination,
check out these myths about a travel agent.
Top Myths about a Travel Agent
1. Charges a fee.
It's usually free to use a travel agent. However, some agencies charge fees just like online booking sites.
2. Doesn't have set hours.
Each travel agent sets his or her hours. Some work on the weekends.
3. Doesn't work in an office.
Some travel agents work at a physical location, while others work-from-home.
4. Will try to sell me a travel package I don't want.
If anyone tries to do this, run away as fast as you can! A travel agent works for you. If you don't want additional excursions, you don't have to book them.
5. Have access to the same travel sites you do.
This is true. However, a travel agent has access to exclusive vacation packages and pricing that isn't available to the public. In this case, it's a matter of "who you know" vs. "what you know."
6. Are concerned about earning the highest commission.
Some travel agents specialize in a certain area, let's say cruises. So, they may have a favorite cruise line because of traveling with them multiple times. Keep in mind that travel agents take FAM (familiarization) trips to destinations, so they can create a better travel experience for YOU!
7. They're all the same.
Nope! Each travel professional is different, from their level of skills to travel experience. You need to find a travel agent who's right for you. It's no different than finding a doctor, lawyer, dentist, CPA, life coach, or other professional.
8. Doesn't stay on top of trends or politics.
A travel agent needs to be tuned-in and tapped in to the latest trends within the travel industry along with the political goings on in other countries. Clients need to know about travel warnings, threats, etc.
Are You Ready to Work with a Travel Professional?
Imagine working with a travel agent who helps you plan your vacation.
All you do is give her the dates you want to travel, where you want to go, and what you want to experience. It's that easy.
Your travel agent does the work, from finding you the best prices to accommodations.
All you do is sit back and dream about your vacation, perhaps a 15-day European river cruise where you see and experience several countries. Or maybe you'd prefer an adventure vacation.
Sound good? You bet it does!
If you're ready to discuss your travels, contact me today. Let's work together! I can help you plan your dream vacation, so all you have to do is buy a new wardrobe for your vacation.
P.S. I'd appreciate it if you'd share this post on your favorite social networks, e.g., Twitter and Facebook, because it would be a huge help.
I get it, I'm blatantly asking you to share my article, but it's super easy. Thanks so much! 🙂
Are you considering a family vacation? Download this FREE guide!